Buying a franchise can be an excellent investment, but many entrepreneurs have no idea which industry they should delve into. There are literally thousands of franchises to choose from, and wading through all of those companies can be tiresome. Here is a quick look at three unique types of franchises that could explode in the coming years.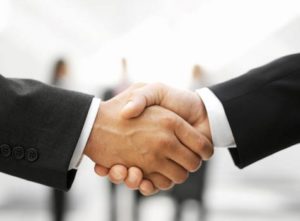 Non-Surgical Treatment Centers
If are passionate about health and nutrition but aren't ready to spend years in school, then you might want to think about investing in a non-surgical treatment franchise. Many of these companies offer noninvasive procedures such as thermal fat reduction, cryotherapy, radiofrequency therapy, and laser resurfacing. While some training is still going to be needed, you won't have to worry about taking dozens of college courses. You will be able to train your staff to use most of these machines in a matter of weeks.
Food Trucks
It should come as no surprise to anyone that food truck franchises are more popular than ever. Thousands of cities throughout the country now have thriving food truck scenes, and the laws regarding these businesses are much more straightforward than they used to be. Brick-and-mortar restaurants can still be great investments, but they often require a tremendous amount of seed money. Food trucks, on the other hand, can be built from the ground up at just a fraction of the cost.
Auto Repair Shops
Entrepreneurs who love working on vehicles should explore auto repair franchise opportunities. With a good brand name, great location, and solid team, you could enjoy explosive growth. These franchises are an absolute necessity as millions of drivers hit the road every single day. When buying into an auto repair franchise, you must make sure that the company has a solid training and certification program.
Traditional franchises like fast food restaurants and gas stations can be lucrative, but there are much more options to choose from. These three types of franchises could help you establish your financial independence in unique, fast-paced, and exciting industries.