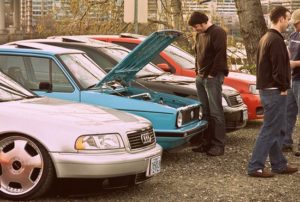 If you are purchasing a used vehicle, you have probably spent a lot of time reading Car Dealer magazines, visited plenty of local dealerships, and test driven the number of vehicles over there. However, you've probably not checked for used wheels in the states other than yours.
Most car customers don't consider buying a used car for sale in a city which is more than hundred miles away from their home, let alone consider heading to another state. That's because those people are not aware of the wide price range throughout the US.
A significant difference in price is a good reason to shop for a used car from an out-of-state car dealership. Let's say you live in Denver, Colorado and look for the used cars in Encinitas, California. If you found a reliable car dealer and a fairly good deal, taking such a long trip is definitely worth the trek.
Of course, you should consider your travel expenses before hitting the road. People certainly don't want to travel all day long just to get a bit cheaper selection of used vehicles. For example, those living in Maine will surely not head to California just to buy a used vehicle that is a little cheaper than local deals. It is out of the question for them.
On the other hand, you are likely to have a tough time looking for the same offers if you limit yourself to the local car dealers. These are the main benefits of buying a used car out of state:
Better price (less than the most retail prices)
A huge selection of vehicles for sale
Great depreciation perks
Avoiding crazy fees of your local dealers
It basically requires much the same kind of shopping and research you would otherwise do when buying a used car close to your home. There's a requirements checklist, though. In general, most states require the following checklist with regard to purchasing an automobile out of state:
Emissions & smog checks
Safety inspections
Title & registration
Sales taxes
Car insurance
Yet, you are advised to contact DMV (department of motor vehicles) agency in your state and check for specific requirements on bringing home a used car bought from an out-of-state dealership. Make to get familiar with your state's laws regarding out-of-state vehicles.
Keep in mind that it could be a bit problematic when purchasing a used vehicle from an out-of-state private party, as you will have to get a signed title from that dealer in order to prove that you're the new car owner. In some states, it's also necessary to apply for a short-term registration in order to bring the vehicle to your home. If needed, you should seek a transit tag from your DMV, which will act as a temporary license plate while driving back home.
Because of travel expenses and potential problems with registration, many people prefer buying cars in their home state. Out of state shopping is a good choice for those seeking a rare used car or bargain shoppers. Are you one of those people? That's great because the whole nation will be your car lot. Just make sure to meet above-mentioned requirements before sealing the deal.